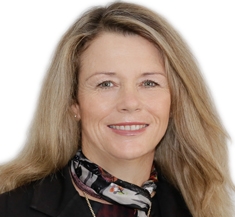 Michelle Hawkins
Director, Real Estate Agent
Michelle has always had a passion for real estate after being born into an inspiring, strong and loving family. Michelle has been married to Jeff for 32 years and has two successful adult children.
Her father's family always were on the land fighting the seasons whilst her mother's family were prominent builders and developers, owning and building shopping centres here in Perth and landmark homes along the water's edge.
Michelle has always taken pride in everything she does and has a reputation for being honest and hardworking with exceptional sales skills and property management knowledge and customer service. During her sixteen year career in real estate she has been involved with the marketing and selling of homes and retirement villages, and assisted with planning and on sell of multiple developments. Michelle has also been the part owner and licensee of two previous real estate companies and is now the full owner and licensee of Michelle Hawkins Real Estate.
Experienced staff from previous offices have followed Michelle to make this office team the best she has ever worked with. In 2016 Jeff Hawkins joined the team. Jeff's role is diverse, from erecting signs, to general property maintenance. His affordable handyman skills are a benefit to all owners on the rent roll and many owners now ask Jeff to do work on their personal homes.
Since the commencement of the business in late 2015 our property management rent roll has doubled through customer satisfaction and word of mouth with the hard work of this great property management team handpicked by Michelle to assist investors in this very difficult market with sound mature stable advice. Our team of Sue, Janelle, Olga, Haomin, Jeff and Michelle will provide you with confidence, knowledge and management satisfaction. We look after your home and assets as though they were ours. Our affordable maintenance contractors and management fees and expertise are a recipe for success for all.
Michelle's aim for Michelle Hawkins Real Estate is to continue to be a boutique real estate office focusing on old fashioned service with client satisfaction through hard work.
Phone: 08 6424 8201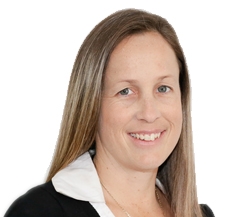 Janelle Schoonens
Senior Office Administrator
Janelle has now worked for me for more than 10 years and is a valued assett to Michelle Hawkins Real Estate. During her working career Janelle has been my receptionist, senior property manager looking after 130 properties on her own and today my Senior Office Administrator including payroll and personal. Janelle is a valued long term staff member with exceptional knowledge.
Janelle is a very happy, helpful person and she confidently performs her role independently to a very high standard. Her knowledge and experience ensures complete client satisfaction.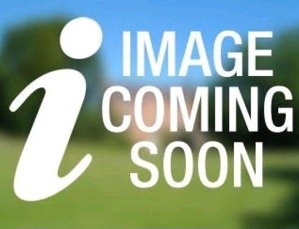 Deirdre Schokker
South of the River Property Manager
Deidre obtained her license as a Property Manager in 2007 and had worked in the industry many years as a valued asset to a well-established real estate company well known to Michelle Hawkins. In 2021 the agency Licensee retired and sold his business and Michelle Hawkins Real Estate actively sourced Deidre's employment before she was even finished with her existing role due to closure of the business. Deidre showed loyalty to her boss right to the end and we had to wait several weeks to secure her full time employment with Michelle Hawkins Real Estate. Deidre is fully trained in Administration and Property Management and is currently studying to obtain her Sales License. Deidre's passion for perfection and dedication to her role has seen her flourish in her many roles with Michelle Hawkins Real Estate.
Deidre as from 1 October 2023 will be our South of the River Property Manager and will also support the administration staff and myself with sales when required.
Email: admin@michellehawkins.com.au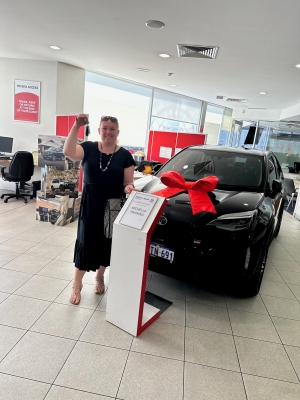 Andrea Wakefield
Senior Property Manager North of River
Andrea Wakefield joined Michelle Hawkins Real Estate in 2018. Andreas mother is a highly respected settlement agent well known to Michelle Hawkins and therefore Andrea already understood the challenges dealing with people and homes. Andrea completed her Property Manager and Sales License shortly after commencement of employment with Michelle Hawkins Real Estate and her past knowledge of settlements and strata has assisted her with her new important roll. Andrea's role within the company is Senior Property Manager and to support Michelle Hawkins when needed. Andrea's portfolio of homes are all North of the River from Iluka to Perth City. Andrea has floursied into a very loyal, excellent employee and understand the juggles of life being a mother of two small children and working full time. Andrea in October 2023 will receive the first property managmeent car purchased by Michelle Hakwins Real Estate, a fantasic new Toyota Yaris Cross Hybrid GR Sport.
Phone: 64248201
Email: info@michellehawkins.com.au